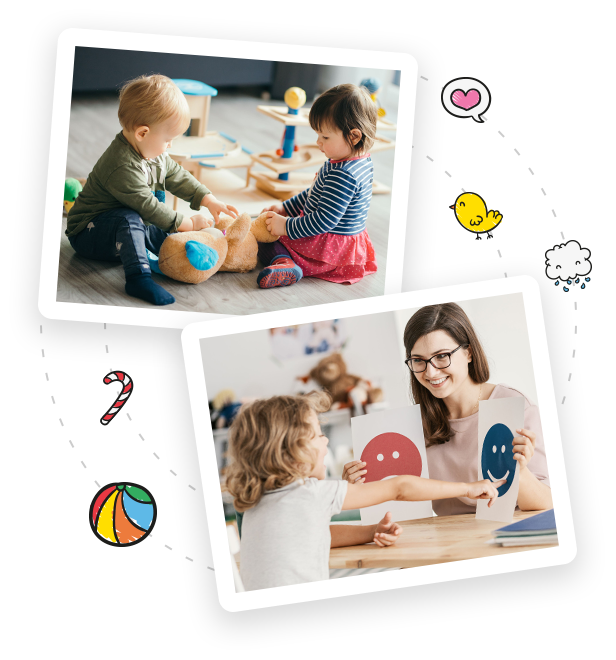 Guiding The Young Generation To Success.
Whitefriars childcare Ltd. Aim's to provide high quality care to families availing of our service on a full-time or part-time basis. We work in Partnership with parents and carers to deliver a child-led, emergent, inclusive based curriculum to the children in our care.

We offer age-appropriate experiences so that every child can grow to their fullest potential in a happy caring environment. We aim to support children's development by building good relationships with families, listening to the children's needs, facilitating play, scaffolding a child's development, documenting children's learning, and providing an inclusive environment where the child is respected while striving to meet each individual child's needs.

We provide a caring, warm, safe environment for children to enjoy developmentally appropriate education, and support all our children by creating an inclusive and supportive play environment that can naturally promote a child's development socially, physically, emotionally, and cognitively under the care of highly trained professionals.

Children in our care are encouraged to express themselves through creative arts and age-appropriate activities that help with their development and meeting their milestones. We create play-based learning environments that allow children to learn through discovery and experimentation.
What do parents say about us
Testimonials
Let's explore what Parents have to say about us. Let us know what you think of today's newsletter and what you'd like to.

Great creche in a central location with well-trained, attentive staff. Whitefriars offers healthy meals, a variety of activities and places a focus on interaction and creativity. Our daughter spent 2 years in Whitefriars and has come on in leaps and bounds. Highly recommend!
A lovely family run creche, with highly qualified and dedicated staff. I had the pleasure of working with Donna and Maurice (the husband and wife team who run and own the service) for over seven years and if you are lucky enough to get a spot for your little one grab it with both hands.
My son was in Creche in the Alexander walk premises and he loved it. He was so sad to leave when the time came. I would definitely recommend it!
Kindori is a wonderful nursery, my Son is so haaOur little one was in this creche for over 3 years, since she was 6 months old. She loved the place and never hesitated in returning even after the holidays. The staff and managers are brilliant. We only left because a change in job meant we had to find another creche for her. Highly recommend it!ppy there and asks every day if he "is going to nursery today", even on on weekends! The staff are so welcoming, very professional and highly experienced.
Our little boy was full time for about 2 years at Whitefriars Creche from the Wobbler room to the Montessori room. He had an amazing time and was very fond of the staff who cared so much for him. He had fun, made friends, and grown with lovely people. He started preschool and still talks highly about creche and the staff there. It's not easy leaving your child in the care of others even more when they're so small and so I hope my review will help other parents be reassured that their children will be looked after and loved at this creche
HOW TO ENROLL YOUR CHILD TO A ROOM?
Contact us and we will help you.