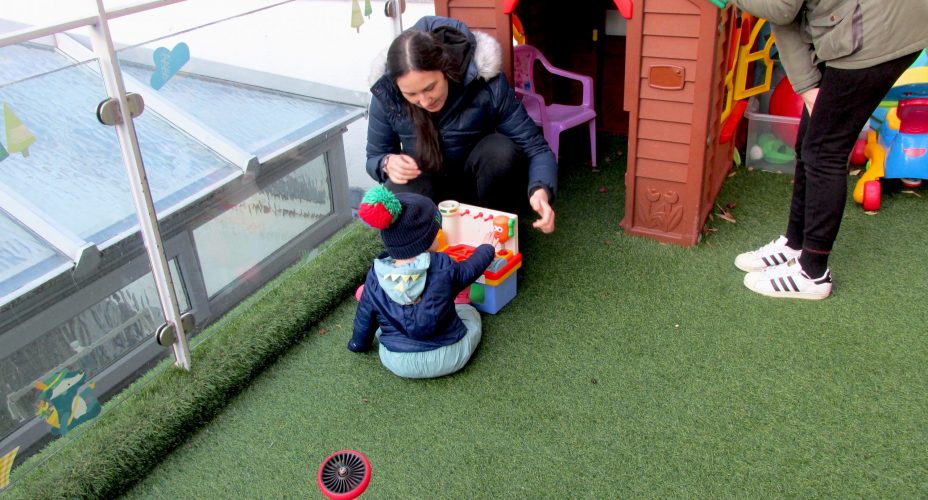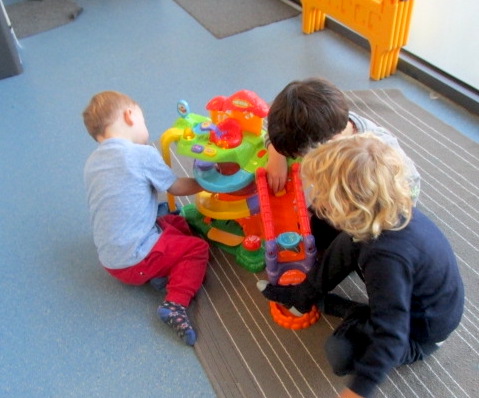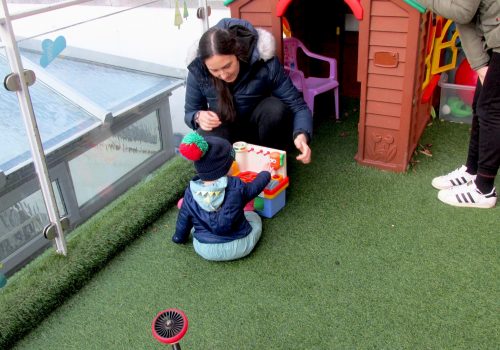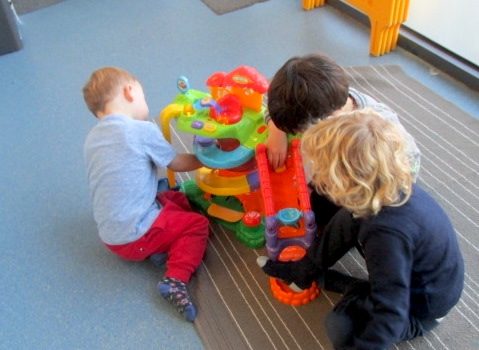 About Our Baby Room
In our homely baby room, the children are aged 3months to 14months. We have three childcare practitioners assigned to the room. The Adult/Child ratio is 1:3. Our sleeping area is within the room.

Our childcare practitioner Nurture babies own routine from home. In the baby room we ensure that children have plenty of tummy time, to help with their development, when children turn one year old , we slowly change their routine to creche routine this helps with transition into the wobbler room.
A Typical Day
A typical day in the baby room consist of activities such as sensorial / messy play, arts and crafts, outdoor play, we have a varied collection of musical toys, and our practitioners facilitate child led play through an emergent curriculum.
Working Closely With Parents
Our Childcare partitioners work in partnership with parents to meet the baby's developmental milestones. Our childcare practitioners will liaise with parents regarding the baby's wellbeing and how their day went. This is recorded in the child's own daily record book, and we record development through monthly observations, learning stories and this information is shared with parents.
The Room
Age 3 - 14 months
Ratio 1:3
6 Children
3 staff in the room

Register for your child
01 4830877
info@whitefriarscreche.ie
Alexander Walk, Whitefriars Street Dublin 8.